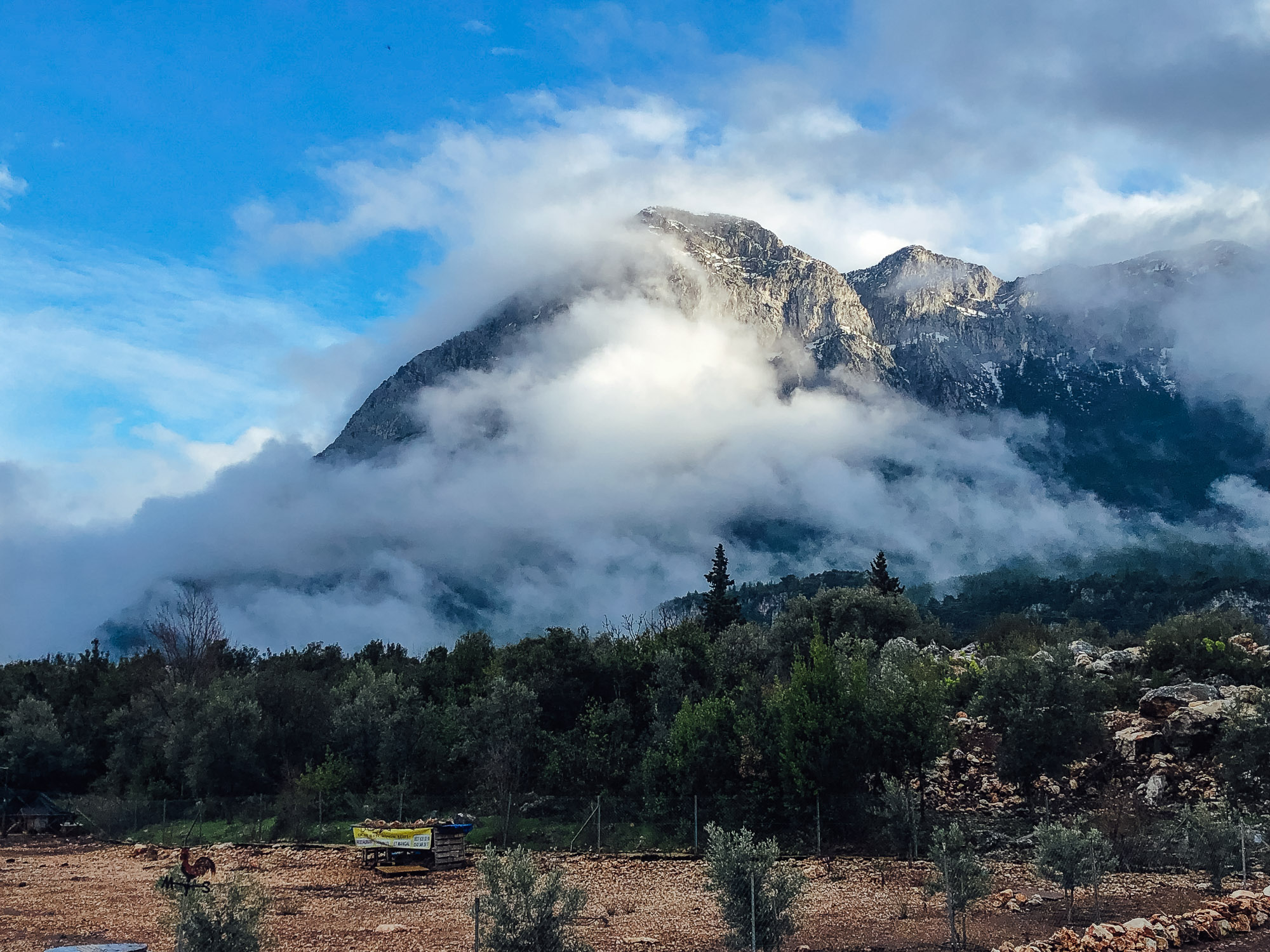 Turkey
Traveling to climb isn't just about the climbing, but also the food, culture, different landscapes and weather. Several climbers asked us why we came all the way from America to climb in Turkey. I said once, "Because you can't find Turkey anywhere else!" Yes, American climbing is good, and if we were concerned only about the climbing, then we could have stayed home and saved a lot of money. But climbing is such an immersive activity, and it's oftentimes the non-climbing factors that make a great climbing experience. The view. Your climbing partner. The sunshine. The food. Rest day activities. The beer at the end of the day. These things matter.
The little village of Geyikbayiri, just 30 minutes' drive outside of the Mediterranean resort city of Antalya hosts Turkey's largest and most well-known crag. It's a little paradise. The forested valley sits below beautiful mountains. Streams flow and goats wander about. Within a few square miles lie a handful of perfect limestone walls. The weather is not bad. The two weeks of 60 degrees and sunny weather was a nice contrast to our Seattle winter. And for rest days, beautiful Mediterranean beaches are only an hour's drive away!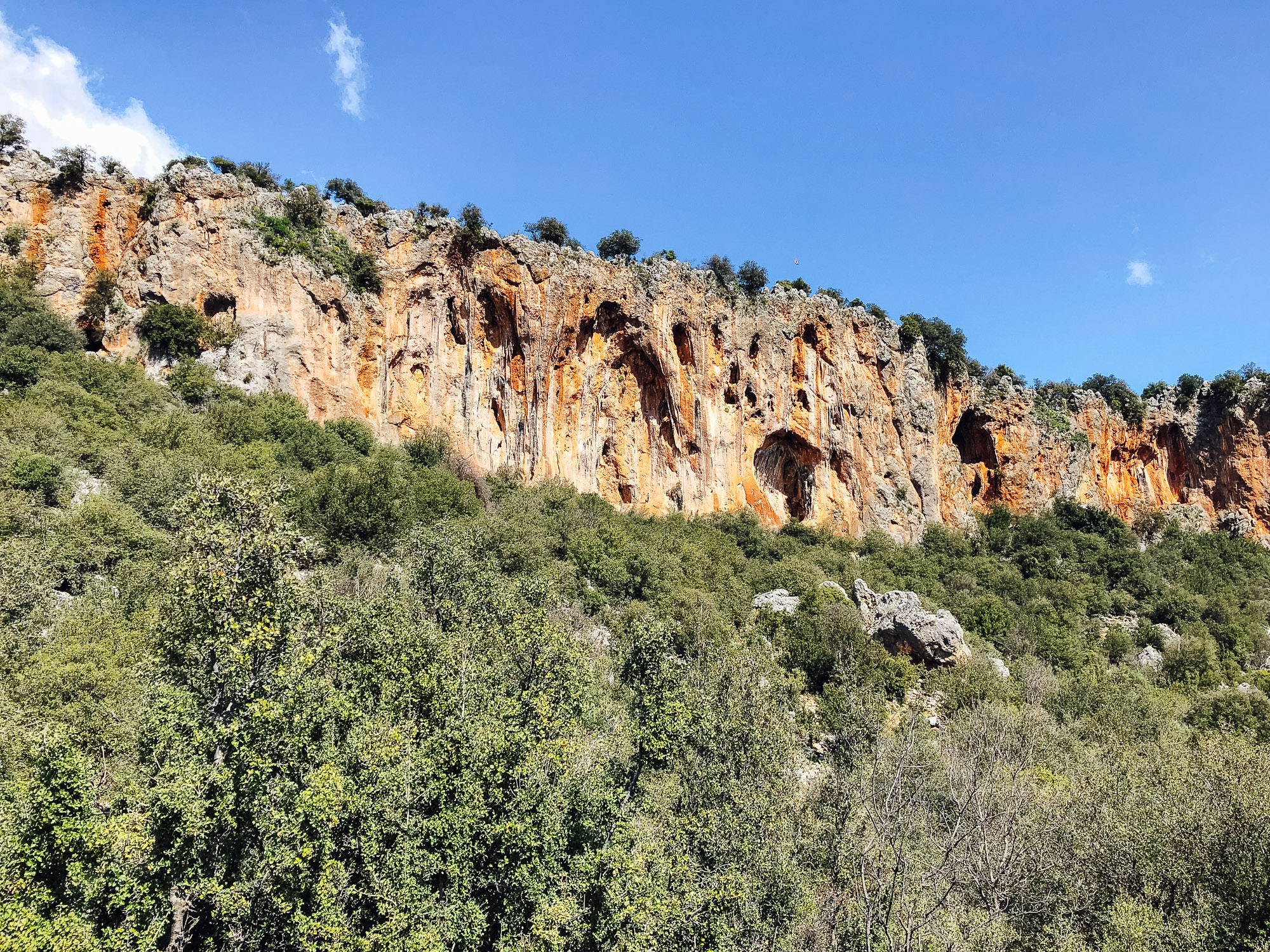 The rock at Geyikbayiri is incredibly featured: a paradise of tufas, pockets, and blobs. The climbing is playful and makes you feel like a child again. You'd find yourself pinching juggy tufas at 5.10, mounting stalactites at 5.11, and tossing between roof blobs at 5.13. It was quite ridiculous at times, moving over and through these large features. It's a rare thing to experience it on such steep walls at moderate grades. This, I think, is what was special about Geyikbariri. There's not many places in the world where you can climb pure tufas at 5.10+. For my routesetting, this was super inspiring, and an important reminder to keep trying to recreate this feeling of moving over and through large features, especially at easier grades.
I wanted to have a more low-key trip and focus on enjoying the sunshine and time with my wife, Liz, so I decided beforehand not to get sucked into projecting. I wanted to see if I could go the whole trip without getting on the same route more than twice. I focused on the 13a to 13c range and gave 2-3 onsight attempts a day (onsighting means climbing a route first try with no prior information on how to do it). By the end of our two weeks there, I onsighted every 13a I got on, one 13b, and onsighted my first 13c. The trip ended up being my most productive sport climbing trip ever, without ever intending it to be. This style of climbing seems essential for keeping motivation high and improving skills. Not only was it fun to get on new routes every day, but I also felt the exercise increased the quality of my ability to adapt to the challenges each new route presented.
Liz also had a good trip, sending her second 5.11 (on her second try, which means she needs to try harder routes!). It was her first long climbing trip and I'm lucky that she really enjoyed it, because that means we can do more!! Our next sunny Mediterranean sport climbing trip can't come soon enough.