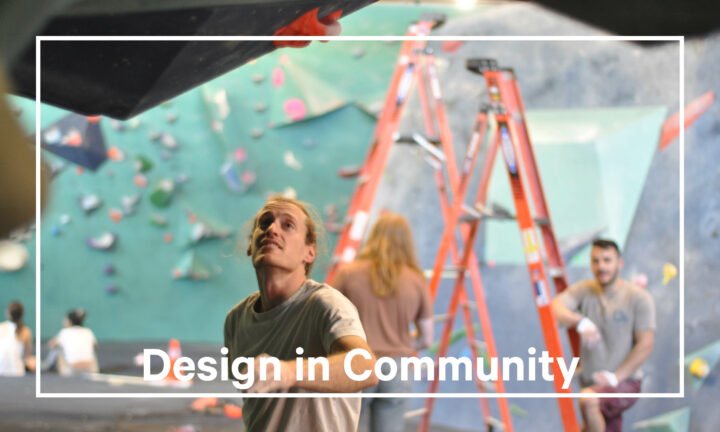 Seattle Design Festival Interview
I recently got to sit down Matthew McWilliams from the Seattle Design Festival to talk about setting as design.
Here is a link to the feature.
The Seattle Design Festival tells a story. This story culminates in an annual celebration of our design community each summer, but the connections we forge within that community, and the stories they have to share, last throughout the year. Follow along with Design in Community, as we highlight some of the design stories from our community through photos and sound.
Nathan Hadley has almost always been a climber. Now he shares his passion for climbing through his work as the lead route setter at the Seattle Bouldering Project in Fremont.
And while he naturally possesses an analytical inclination, he draws upon his interests in other design disciplines to set routes that enable climbers with different skill levels to find inspiration, apply knowledge, and refine techniques.
"What we're trying to do is to create and curate experiences for other people to come in and enjoy,' says Hadley. 'The climbers coming into the gym, new climbers or experienced climbers. These are the people we're focused on building these routes for."
Every day brings unique challenges and opportunities.
"Each person on our team will design and build three to five boulder problems."
The process relies on an artistic inclination to draw lines, create shades, and experiment with white space in order to make an idea come alive on paper.
"It's similar to doodling," Hadley explains. "Sometimes you discover what you're trying to draw in the process of drawing."
But persistence and teamwork can lead to important discovery and insight.
"That's the part of the process that I really enjoy. You can have a rough idea in the morning of something that you want to set up. But when you put your climbing shoes on, you experience it – it's almost like the boulder problem can communicate back to you, that there's a certain kind of spirit there."
With a few tweaks and tests, it may even build towards a revelation that fully connects mind, heart, and community.
"This is right," Hadley smiles, when that magical moment happens. "This is what we needed here."